Appointments & Our Blog
If you are looking for an appointment, please call in to reception at 5195788898 or email us at reception@pinosalon.com
Check out Our Blog which features beauty tips, promotions and useful info you don't want to miss!
Pino's Blog
The season of dry hair is among us once again. As Canadians we push through one of the longest dry hair seasons of the world. Stretching from October to March, our cold dry months take a toll on our beloved locks. Try The Treatment Blowout! This is why we are offering The Treatment Blowout at 25% off our regular price of the selected treatment all winter! Come in to the salon for a deep moisturizing treatment with a smoothened blow-dry style of your choice. Wether you like a classic blowout style with the round brush or if you dream of cascading soft waves. Book your appointment for a weekly Treatment Blowout and you will immediately feel your hair revived with […]
Read More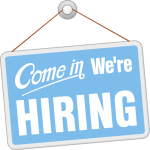 We are currently looking for:
Registered Massage Therapist
Hair Stylist
Full Time Esthetician
Please send us your resume at reception@pinosalon.com and come in to fill out an application.