*****ATTENTION*****
On behalf of our team, I wanted to send out our best wishes in health and safety to all of our clients and community during this time. We understand that there are a lot of over grown hair roots out there, but please try not to create too many home experiments!
We ARE offering free delivery for retail products and our Home Colour Touch Up Kits once again during this lockdown to limit the amount of DIY "accidents".
-There is free delivery on products orders over $50
-Orders under this amount will be charged $10
-Simply email us at reception@pinosalon.com or DM us through Instagram or Facebook.
Colour Kits are $100 and Include:
-step by step instructions -immediately ready to apply Kaaral colour (ammonia free) -Kaaral Treatment (Restructure Intensive Treatment by Kaaral) -application tools with gloves ***The colour needs to be applied to your roots immediately after drop off because we don't want the colour to be oxidizing as it sits. We are currently only delivering to residents in the Waterloo region. We apologize to any of our clients outside of the region***  
Pino's Blog
Mothers Day is already this weekend! Moms deserve to be acknowledged and appreciated for all the hard work they do all year long! Whether you see your mom every day, or once a month, make this Mothers Day special by doing one or all of the following tips.  They are easy and will come from the heart! Top 6 Ideas For Mothers Day 2021 1. Go for a picnic  Who needs a noisy brunch (even though restaurants are closed) when you can set the mood enjoying a pleasant picnic instead?  Whether it's in a serene garden setting or your very own backyard, mom is sure to feel loved on Mother's day. 2. Make her a home cooked Mothers day meal […]
Read More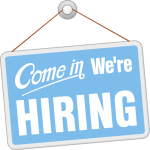 We are currently looking for:
Registered Massage Therapist
Hair Stylist
Full Time Esthetician
Please send us your resume at reception@pinosalon.com and come in to fill out an application.