Hair extensions can be the most natural looking. Silk tresses and long luscious waves can be summed up as soft, sexy and irresistible. Truly, your hair can be "a woman's glory". Why is good hair such and important aspect of a woman's appearance? Self-worth, social acceptance and beauty all seem to be tied into every woman's hair. What can you do with your hair, you may ask? You can tie it, you can braid it, color it, perm it, wave it, curl it and of course straighten it.
As of recent, you can also add volume, add length and add different colors. We are talking about hair extensions. In North America, we often look at celebrities for hair trends and what we observe is mostly long beautiful shiny hair. Interestingly enough, Europeans watch the fashion runways for hair trends and direction.
So, for those of us who want glamorous and sexy hair…what do we do to get it? Its not as difficult as you may think.
Great Lengths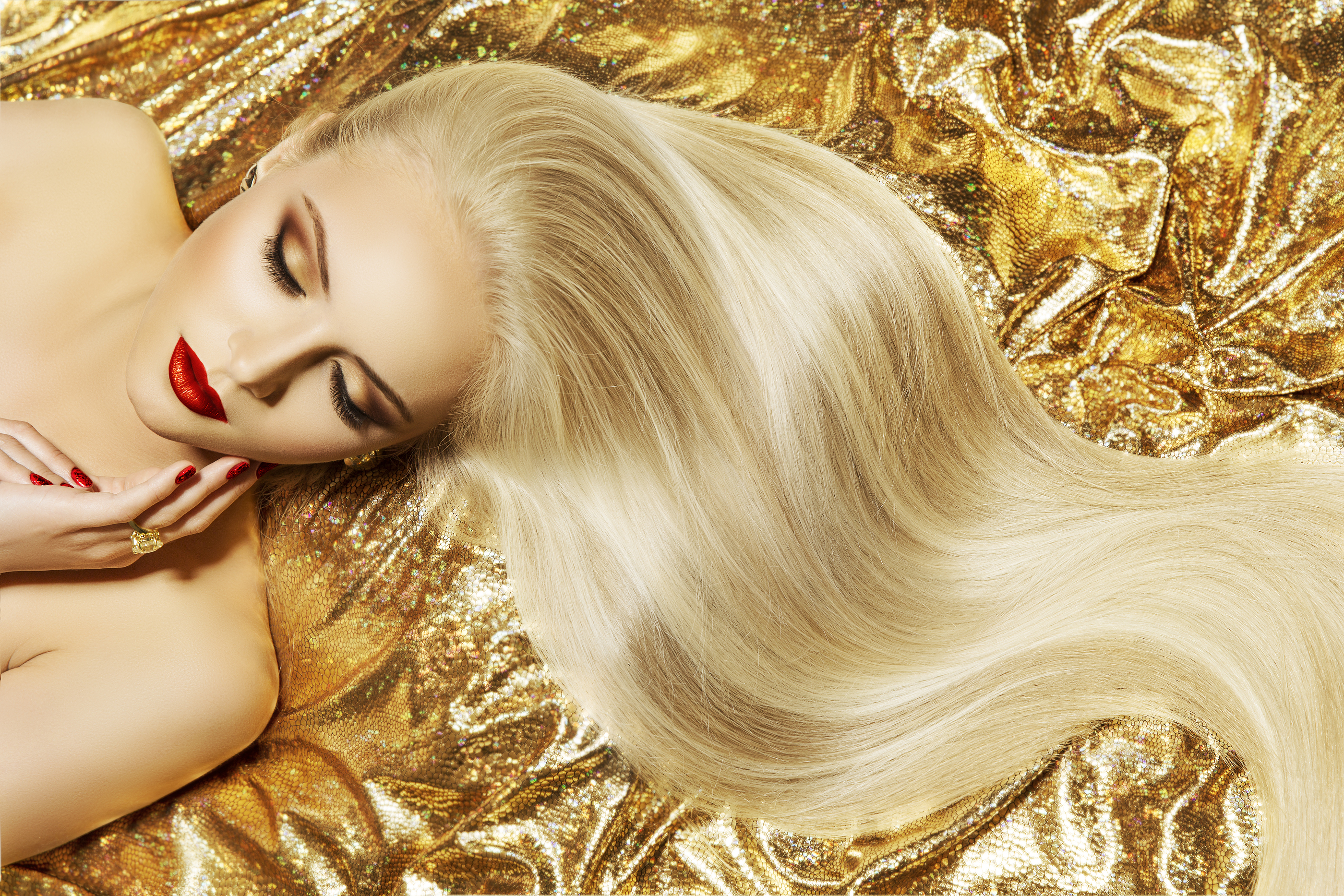 Since there are so many extension techniques available out there we decided to talk about the best system available; Great Lengths. When you talk about having hair extensions in for up to 6 months then we assume that you would want the best quality. Great Lengths hair extensions will give you the most manageable and ease of styling. Some clients find the extensions are easier than their own hair to work with. The style lasts longer because of the quality of the hair.
Getting Inside the Hair
Hair extensions from Great Lengths are made from 100% Indian virgin hair with natural texture. Great Lengths utilizes only "remy" hair which means that the cuticle layers are all facing the same direction from root to end and, therefore, do not tangle. This also ensures that the extensions behave exactly like your own hair, blending in superbly with yours and looking super natural! The polymer bond mimics the human hairs' molecular structure acting like a glue. This method utilizes heat to soften the bond so the bond can be moulded to the group of natural strands that the bond is attaching to. Therefore, this method is virtually impossible to detach from your hair. It is also great for growing out an existing style or to create an entire new look instantly! Add highlights or blocks of color without having to bleach or damage your own hair as well!
Maintenance
To maintain a consistent service for the client, Great Lengths makes sure that the extensions are only done by fully licensed hair stylists who have completed the certification program and that the salons are approved to keep it a professional company. Meaning no "basement salon" can offer this system. If your dream has been to have long luscious locks or beautiful volume and shine, come in for a consultation and have this dream become a reality.