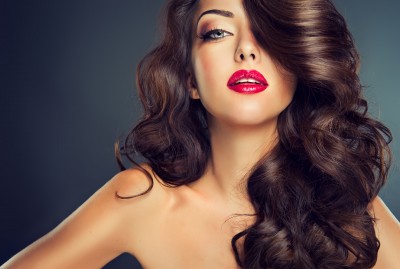 Are you having trouble putting together an outfit for your holiday parties? Are you stressing yourself out trying to put your look together while keeping up with the trends of the season? Well look no further; here are some holiday makeup tips to get you through the season!
Tinsel to Glow
The first tip to send your way has to do with the use of shimmer. Shine yourself up to make it look like your glistening alongside the snow; much like tinsel it makes everything look that much more beautiful and glowing. Make sure you are hitting the three main areas when you swipe your powder: over your cheekbones, below your brow bone and on the inner corner of your eyes. Stay within the pnk-based highlighters if you have lighter skin and progress to golden tones if your skin is more medium to dark.
Secondly, blush is non-negotiable for every holiday party. This will add some much needed colour to your cheeks, which tend to dull with the paleness of winter. When picking a colour, make sure that you are mixing complementary blush colours; one darker and one lighter, to create the perfect shade that is all your own.
Thirdly, match your lips to your snacks this holiday season; chocolate is the go-to shade for creating a striking lip look. Avoid the guilt by wearing it on your lips and impress all of the guests with the darker hue- be bold, beautiful and classy, all at the same time. To take it one step further with your lips, pair your lipstick with a clear gloss to achieve another layer of shimmer.
Jazz it UP
Manicures are being shown in two different styles this year, allowing for a quick change in overall look. The first option is an atypical French manicure; instead of being barely there, jazz it up by doing greens, reds, silvers and golds. If you feel like getting really festive, use silver glitter to make the tip which offers an extra twinkle for the holidays. The second nail trend popping up for the holidays is burgundy nails. Although not a low-maintenance look, this dark hue offers a spark of instant drama.
Our last tip focuses on what you should do with your eyes this holiday season. Stylists are suggesting the infusion of flecks of gold, purple and green with a basic grey shadow. Not only will this tie your lips together with your eyes but it will also add some colour into your look. Contain the multi-textured part between the lid and the crease; you don't want to add too much colour and end up looking like you belong in the 80s. If you find dark eyes to be too much, make sure to use your brush or a makeup sponge to soften the look. If you aren't into wearing much eyeshadow and prefer to finish off your look with eyeliner, get rid of your pencil and sweep a black gel liner over the entirety of the top lid to create a bold yet elegant look. Finish off the look by sweeping a neutral tone over the rest of the lid.
Take these tips with you and embrace stunning all of the guests at every holiday party you attend this year.