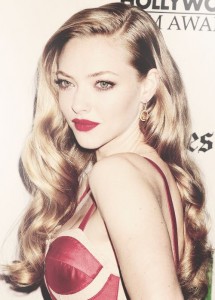 If you're finding yourself overwhelmed by all of the different hairstyles on social media this holiday season, then this blog is for you. We are going to be taking a look at the top hairstyles this year that are sure to jazz up any party outfit you may have.
If your usual hair routine is getting tired, our first tip allows for an easy change up to your hair.  You can change the entire look you're putting together simply by changing your part! It will also bestow your hair with extra body, something that is always welcomed. Secondly, if you're a person who doesn't like to spend that long on their hair we have an easy solution for you! And who doesn't enjoy when they are in the company of someone who spends little to no time on their hair? That being said, short hair is the solution for you! Most hairstyles that would typically be referred to as "boyish" now have feminine features that soften the look, such as pieces in and around the face. All you need to do to complete this style once you have the cut is to work some product through your hair with your fingers.
The next hair style that is very much in this season is the "old style" Hollywood hair. This entails retro waves that are loose but somewhat pulled to the side a well. This style works well with a little bit of product and with hair that has a day old style. If you're looking to glam up your style this winter, accessorize your bob; pull it back and clip it with sparkly bobby pins. This will add a little bit of glitter to pair with the holiday style.
If you are most likely to want your hair up and out of your face you have a few options. You can use product to sleek it back with a very tight bun, using the product to ensure it holds in place. You can also try out an inverted ponytail; keep it low and add a braid to it to keep the hair tight to the head. This will allow your hair to stay put, back and out of your face. The next look we want to mention is a high-tied pretty ponytail. In order to achieve this look, tease the hair at the crown for extra volume before securing it about halfway down your head. You want to make sure that you are securing it extremely tight as well as at the highest point possible.  If you have become a guru for braids, add them to your holiday look to spice things up a tad; create a messy chic side braid, or a skinny fishtail braid. To create this look, pin the braid from ear to ear to make it look like you have a headband. Make sure that it is skinny enough though so it doesn't make you look like a blockhead. Keeping with this headband idea the hairline braid is also gaining popularity. Make sure that you are parting the hair on the side to ensure the braid stays that way. Ensure that you push the elastic up at the bottom of the braid to open up the rest of it; this will allow your braid to look thick instead of too thin.
If you're more apt to keep your hair down there are multiple styles out this year for you. If you do happen to leave it down, make sure you keep it looking soft and shiny to avoid getting the greasy look in pictures. For a night out on the town you care create effortless waves by applying a small amount of product right when you get out of the shower to make sure the waves stay crimped throughout the night. In keeping with the effortless waves, another simple yet elegant look is a sexy bed head look. To create this look, create very small movement rather than a deep curl. Keep it simple; the bigger the curl, the less of the bed head look you will have. With this look you want to make sure the hair stays loose and flows with the natural texture the hair already has.