SilkPeel Dermal-Infusion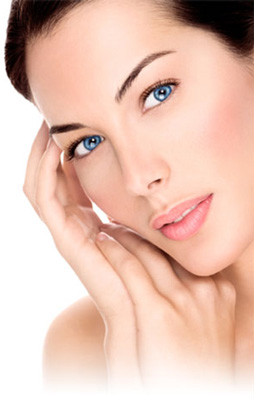 RESULTS WITHOUT RISK…
Completely non-toxic
Will not cause any sensitivity to sunlight
A safe treatment for all skin types
SilkPeel Dermal-Infusion
Offering the newest in skin resurfacing; our all new, non-invasive skin rejuvenation procedure offers advanced exfoliation and the delivery of condition-specific products.  The SilkPeel facial provides deep product penetration and an extraordinary pore cleanse that delivers a rejuvenated look and feel to any skin type.  Whether it's dry skin, hyperpigmentation, acne or if your just looking for a fresh new look, the SilkPeel facial is right for you. This facial is result oriented, with no down-time.
CLARIFYING SOLUTION  acne
REVEAL A CLEARER, SMOOTHER COMPLEXION The SilkPeel Dermalinfusion Clarifying Formula provides relief for the most sensitive, acne prone skin.  Formulated specifically for delivery with the SilkPeel treatment, the Clarifying Formula combines Salicylic Acid and Aloe to promote a clear complexion overall and improve the appearance of cystic and pustule acne. Your skin care specialist can work with you to determine the skin care regime that is best for you. SilkPeel treatment can be used as a stand-alone treatment or in combination with our laser AFT Photofacial treatments to clarify oily, blemished skin and improve the appearance of acne. CLEAR – SALICYLIC ACID Promotes cell turn over, unclogging pores and enabling the production of new cells and clear skin. SOOTHE – ALOE Calms the inflammation and irritation associated with acne. TONE – ABRASION Even abrasion gently exfoliates and smoothens texture without irritating sensitive skin.
SilkPeel Dermalinfusion
$136.00  Half Hour Treatment
$199.00 One Hour Treatment
Areas: Face, decollete, back
Treats Conditions: 
Oily and acne prone skin
Dehydrated skin
Fine lines
Uneven tone
Uneven texture
Results:
Improvement in appearance of lines

More even tone and refined texture

Smoother and healthier skin

Reduction of breakouts

Reduced pore size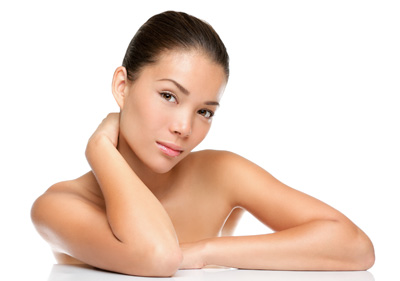 VITAMIN C SOLUTION  detoxification
INFUSE YOUR SKIN WITH VITAMIN C Sun, stress and pollution can take a toll on skin at any age.  If your skin is looking tired and dull, your skin care specialist can work with you to determine if SilkPeel Dermalinfusion with the Vitamin C Solution is right for you.  The potent antioxidant formula helps to brighten, exfoliate and infuse your skin with an arsenal of targeted antioxidants to protect against free-radical damage. CLARIFY – TOCOPHERYL ACETATE A stable derivative of Vitamin E, helps protect skin from photodamage and improves the appearance of scars and wrinkles. HYDRATE – ALOE Provides extra hydration, leaving skin soft. BRIGHTEN – SODIUM ASCRORBYL PHOSPHATE A derivative of Vitamin C, helps brighten dull skin and provides a secondary line of protection against photodamage in conjunction with a sunscreen. SOOTHE – ALLANTOIN & DIPOTASSIUM Anti-inflammatory soothes the skin.
LUMIXYL SOLUTION  hyperpigmentation
BRIGHTEN AND BLEND WITH LUMIXYL The SilkPeel Dermalinfusion Lumixyl employs cutting-edge peptide technology to improve the appearance of discolouration and achieve a more even tone overall.  Formulated specifically for delivery with the SilkPeel System treatment, the Lumixyl Solution offers an accelerated approach to brightening that is effective and without the irritation of other brightening agents. CLARIFY – LUMIXYL Naturally occurring amino acids help to diminish dark spots caused by age and photo damage without the use of abrasive chemicals.
BRIGHTEN – LUMIXYL With no risk of irritation, the powerful peptide can be used continuously to achieve a brighter complexion and even tone. RADIATE – LUMIXYL The combination treatment leaves your skin feeling fresh, healthy and luminous.
HYDRATION SOLUTION  dry skin
HYDRATE YOUR SKIN WITH HYALURONIC ACID The SilkPeel Dermalinfusion Hydrating Solution is a nutrient-rich moisturizing formula developed to quench the thirstiest skin.  Specifically designed to be delivered through the SilkPeel System, the hydrating procedure can be used independently or to increase patient satisfaction when combined with an individualized skin care regime. SMOOTH – HYALURONIC ACID Reduces the appearance of fine lines, wrinkles and improves overall texture. HYDRATE – ALOE Calms the inflammation and irritation leaving skin soft, supple and moisturized. CALM – CHAMOMILE Even abrasion gently exfoliates and smoothes texture without irritating sensitive skin.