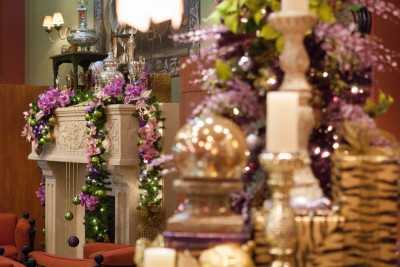 Are you planning the perfect party but have no idea where to begin? Look no further, here are some festive tips that will help you throw the party of your dreams!
Colour Your Party!
The first thing you want to decide on when planning a party is the color scheme you are going to be using. Silver and gold are often the go to colours for holiday decorations. This year, if you're in an area that is lacking that "holiday feel" as there is no snow around, try using light frosted blues. Modern Holiday décor is all the rage this year as opposed to the traditional looking decorations you may have inherited from your parents. Keep all decorations aligned by using geometric shapes in bold black, crisp white and rich reds to create a party look your guests will be talking about for years! Accent everything holiday-like with these hues and you'll have a masterpiece in your house!
Traditional ornaments are also being replaced with shimmery, in your face disco balls in order to achieve a dazzling look up close and from across the room. You want to make sure that your decorations are catching the eyes of your guests. It will give them a place to begin when talking about your party after the celebrations have ended!
Move over! We Hungry!
We will now move directly into food ideas so your guests don't go hungry! The first festive snack that should catch the eye of your guests is a welcome cocktail with a holiday twist! Have the bartender whip up something that is green, red, or even something that aligns with your color scheme. He could even put a peppermint stick in the drink for a bit more a festive flair.
For those younger guests who may not be able to partake in the welcome cocktail, set up a hot chocolate bar! Have the alcoholic mix-ins on the side. That way you have a little something for the entire family! Add some coloured marshmallows to the table in order to give the kids a little something different while keeping with the tone of the evening.
Interactions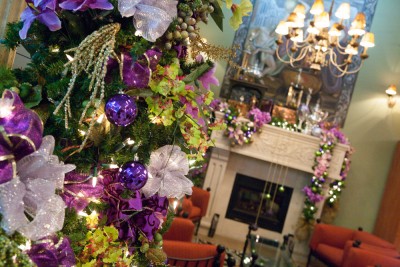 In keeping with the orb shape that your disco balls will create, another festive food idea is to "make your own" crystal orb filled with something fun. For example, you can fill one of the orbs with a small salad or a bite sized appetizer. The aforementioned ideas allow for the guest to interact. The display and the food while offering a relaxed "serve yourself" kind of vibe. This interaction will lead to a more enjoyable time overall for your guests. This will give off the illusion that they are picking exactly what they want; almost as though the party was being catered towards them.
Take-homes
In order to have something small and easy for your guests to take home with them, make some peppermint cake pops. It will be a sure fire way to have your party stand out.
Follow these tips and tricks and aim to have an outstanding time and your holiday party will be out of this world.