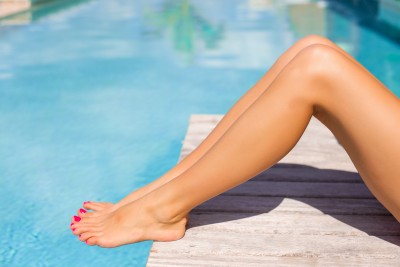 Looking to be gone with aging and hyper pigmentation? Created in Texas, EltaMD is a small but superior sun protection line, designed with maximum efficacy in mind. Best of all, EltaMD can be used on each and every skin type, and even on children! Specially formulated with zinc oxide, EltaMD provides long-lasting UVB and UVA protection. Finding a sunscreen that protects from both wavelengths is important when choosing how best to protect yourself. Most people are satisfied with picking up the typical drugstore brand of sunscreen before going away, however it's important to know what you're getting before you throw your money away on a product that is going to leave you looking like a lobster!
UVA Rays
Here's what you need to know! UVB rays superficially penetrate the outer layer of your skin. This can lead to premature aging, environmentally damaged skin and the development of skin cancer whereas UVA rays penetrate deep into the dermis, the skin's thickest layer, causing major damage over time and damage. This will lurk about the deepest layers until the aging process leads to further development of cancerous cells. UVA rays penetrate deeply into the skins layers, damaging collagen and cells which lead to wrinkling, hyperpigmentation and loss of elasticity. This is key with preventing aging and hyperpigmentation.
Blocking The Sun!
How do you know which SPF rating to choose? Firstly, you need to know that SPF stands for sun protection factor. This refers to their ability to deflect UVB rays. Without having the outer layer of your skin protected you are leaving the under layers vulnerable to attacks from the sun! Using a product with an SPF 15 or higher limits your chances of developing skin cancer. It also halts premature aging and hyperpigmentation caused by the sun.
EltaMD believes that proper sun protection is essential for every individual, which is why they make their products easy to use, with light, creamy, non-comedogenic lotions and creams.