Acupuncture
Acupuncture is an ancient form of Chinese Medicine involving the insertion of thin, solid acupuncture needles into the skin at specific points in the skin to achieve a therapeutic effect. No fluid is injected into the skin. The needles alone create the beneficial effects of acupuncture. This treatment is used to encouraged natural healing, improve mood and energy, reduce or relieve pain, and to improve function of affected areas of the body. It is safe and effective and is often successfully used as an alternative to medications or even surgery.
30 min – $57
45 min – $73
60 min – $93
$93
Navel Acupuncture
Navel Acupuncture integrates the thoughts of I-ching Philosophy into the Chinese acupuncture technology, and more than one hundred thousands of clinical trials in Asia and North America have proven its astonishing clinical efficacy.
Navel Acupuncture inserts one or few needles around umbilicus area superficially; they tend to be both safe and generally pain free and minimize the patient's discomfort.
It has no lasting negative side effects, doesn't require medication and it is relaxing and calming.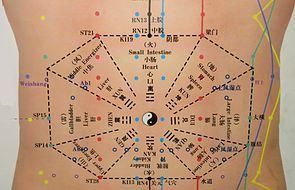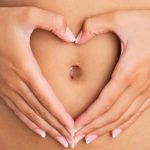 The Advantages of Navel Acupuncture:
Practical
Simple
Fast-working
Extremely high efficiency
Navel Acupuncture is very effective for many different issues and diseases.
Navel Acupuncture has superior clinical results on various chronic or acute musculoskeletal disorders such as osteoarthritis, sciatica, lumbago, low back pain, rheumatoid arthritis, gout, tenosynovitis, shoulder and neck pain, cervicobrachial syndrome, "frozen shoulder", and "tennis elbow".
Navel Acupuncture has proven valuable to a wide range of disorders such as:
Cardiovascular disorders such as: heart disease, high or low blood pressure, sleeping disorders, poor circulation, chest pain, restless leg syndrome, angina pectoris
Respiratory conditions such as: bronchial asthma, acute and chronic bronchitis, acute tonsillitis, rhinitis, sinusitis, hay fever, chronic cough, laryngitis, sore throat, influenza and the common cold.
Digestive System Disorders such as: weight problems, hiccough, gastric hyperacidity, heartburn, diarrhea, constipation, gastric and duodenal ulcers, colitis, liver and gall bladder disorders
Urogenital disorders such as cystitis, prostatitis, kidney disorders, nocturnal enuresis, and neurogenic bladder dysfunction.
Gynaecological and obstetric disorders such as premenstrual tension, painful and/or heavy, irregular, or the absence of periods, abnormal uterine bleeding or discharge, infertility, disorders associated with menopause, prolapse of the uterus or bladder, and morning sickness.
Skin conditions such as eczema, dermatitis, psoriasis, nerve rash, herpes zoster, and acne.
Neurological conditions such as: headaches, migraines, stroke, facial and inter-costal neuralgia, trigeminal neuralgia, some forms of paralysis, peripheral neuropathy, noises in the ears, dizziness, and Meniere's disease.
Eye conditions such as visual disorders, red, sore, itchy or watery eyes as well as conjunctivitis
Sporting injuries such as sprained ankles and knees, cartilage problems, tearing of muscles, torn ligaments and bruises, and spinal cord injury
Psychological conditions such as depression, emotional disturbances, anxiety, nervousness and alcohol and tobacco addictions
Cancer and hyperplasia
(We cannot list all problems here; if you would like to ask about treatment for a problem not listed above, please book a consultation with our Practitioner of Chinese Medicine)