The summer gave us unbelievable beach and pool days leading well into October! Now, its time to plan the same for next summer! Imagine summer without having to deal with the unwanted hair on your body, traveling to a warm destination and not having to pack the shaving blades would be excellent as well!
We can help you eliminate hair in unwanted areas this winter with our Laser Hair Removal Promotion!
Simply purchase and commit to 6 treatments and receive your 7th treatment free!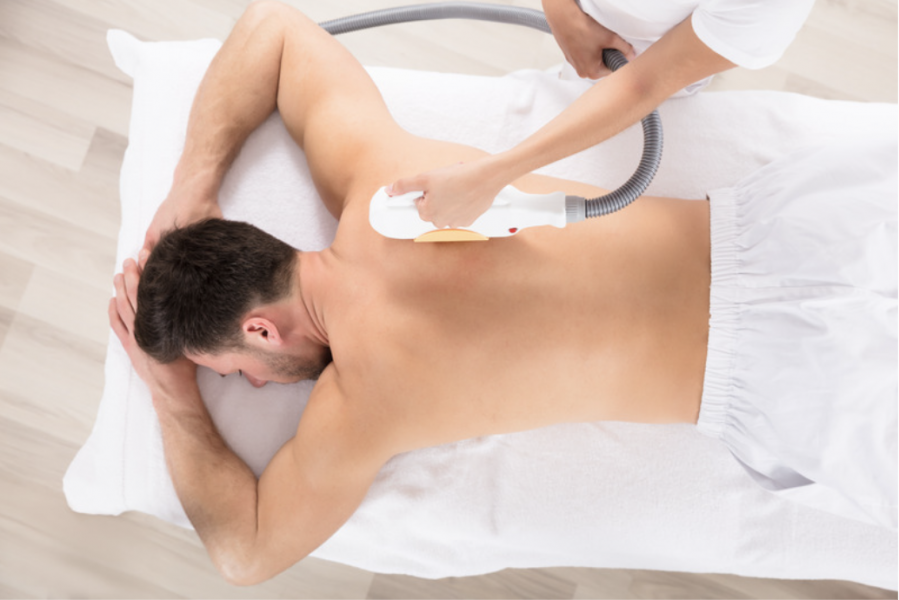 It's best to begin laser hair removal at the end of summer, or even into the fall or winter since the colour of the hair follicle needs to contrast your skin-for best results. Also, the skin is sensitive to sun exposure so a person having laser hair removal needs to wait about one month after completion of treatment to tan. The waiting period prevents skin damage and discolouration from occurring.
Laser hair removal requires multiple treatments which are staggered apart, depending on how many sessions you need (consultations are required before booking and are complimentary).  All hair follicles go through periods of dormancy as well as growth. Laser light only affects hair follicles that are actively producing hair at the time of treatment; therefore resting follicles must enter the growth phase before they can be effectively treated.
The Soprano Laser System breaks the mold of previous laser hair removal systems. The system's unique IN-Motion™ technology, along with the sweeping motion of the laser, safely and gently heats the targeted hair follicle while you stay comfortable.
To book your sessions, come in for a free consultation with our laser hair removal specialist Jessica and she will curate the treatments you need to get rid of your unwanted hair!