Are you looking for a facial treatment with immediate results with no down-time? This is not a parody of a cheesy infomercial you see on television late at night after Jimmy Kimmel. The SilkPeel facial Dermal-Infusion is a highly effective treatment for exfoliation of the skin. It doesn't need anything but results to convince people that it leaves a youthful glow.
Customizing Your Facial
There are many ways to customize this treatment in order to suit the needs of each client. The SilkPeel is able to target skin that suffers from acne, dehydration, uneven skin tone and hyperpigmentation. Even for the most sensitive, acne prone skin, the SilkPeel Clarifying Formula will provide relief. This application combines Salicylic Acid and Aloe to create a clear complexion. This will reduce the appearance of cystic and pustule acne.
The most amazing part of this treatment is what we describe as the suction wand. An aesthetician uses suction wand exfoliates oil, bacteria, and dead skin cells that are trapped within the pores and enables the production of new epidermal skin cells. As the skin is exfoliated the cell structure is regenerated giving a more even, clear and youthful complexion. In turn, the Aloe will clam the inflammation and irritation associated with the acne.
Combating The Elements
Hyperpigmentation is the darkening of an area on the skin. This may be caused by acne, sun damage, inflammation, or other skin injuries. The Lumixyl Solution is perfect in working towards improving the appearance of the discolouration and achieving a more even tone of your skin. The amino acids in this solution will aim to reduce these age/sun damage related issues.  At a young age, we still need to be aware of the elements the affect our skin. Whether your skin is being affected by the sun, pollution or from stress, dealing with these issues will make you feel better from the inside and out. The Vitamin C Solution is the topical formula used in these cases. It has the most stable form of Vitamin C that is allowed on the skin and will revitalize in a way you never thought possible.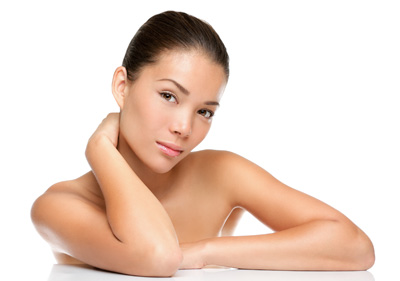 Hydration
The Hydration Solution was created for those with incredibly dry, flaky skin. Hyaluronic Acid is at the core of the nutrient-rich formula that quenches the thirstiest skin. Especially in these winter months you may notice your skin flaking or feeling tight and the SilkPeel is the solution for you!
These different topical treatments are used as applications through the SilkPeel System to help you achieve the skin you desire. The treatments are used in a series of 4 in order to achieve the best results. Based on consultation, your specialist will recommend the best topical treatment for your skin and you will leave the spa feeling refreshed, re-energized and with a youthful glow.
Instead of changing the channel to find more infomercials, pick up your phone instead of your remote and book your SilkPeel. You won't be disappointed.