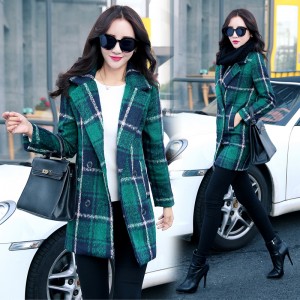 Winter Fashion outfits are glistening the runways everywhere this year. From New York to Paris winter is one of the favorite seasons in terms of clothing; it's the time of year where one gets to wear cute jackets, scarves, and boots! What better items to accessorize your outfit with!
The Debuts
This years' season debuts with three main colours which align perfectly with the holiday season. Deck yourself out head to toe in white and accessorize with red and/or black. Wear some white faux fur and add a bright pop of colour; accentuate your lips with a red hue and pair them with a black smoky eye and prepare to get noticed.
As the months leading up to the New Year begin to get chilly, a jacket tends to be the number one item needed in your wardrobe. In terms of what to wear for jackets this year, you have a plethora of options! Firstly, soft material jackets are in; who wouldn't want to cuddle up close to someone who feels nice and soft while keeping warm at the same time! Puffer jackets continue to be in style; however they are being made to look sleek at the same time. This allows you to be winter ready without looking like a marshmallow; while avoiding looking like one, make sure your puffer jacket instead stays within the 'marshmallow' colour scheme; light pink, light yellow and light blue.
Trends
The next jacket trend to keep an eye on is the wearing of a plaid coat. This can easily be tied together with your outfit by wearing some kind of matching scarf. You can also pair skinny jeans with your plaid coat and add a bit of different texture by adding a furry hood. This will give you some distinction between all the different pieces of your outfit. If you aren't so much into the marshmallow colours, you can go back to the look of traditional black, but make sure that you pair it with a bright coloured scarf to add some definition. Coats with a fastened collar are also being talked about this year. Fastening it helps to achieve that 'high fashion' look being found on runways across the globe.
Pairings
Since the winter season tends to be cooler, make sure that you are laying your clothes. However keep them paired with bright knits in order to add distinction and to avoid looking too frumpy. Flashes of bright, neon colours could be just the pop you need to take your look to the next level. When adding colour this holiday season stay within the realm of jewel tones. These consist of amethyst, sapphire, emerald, ruby, garnet and citrine.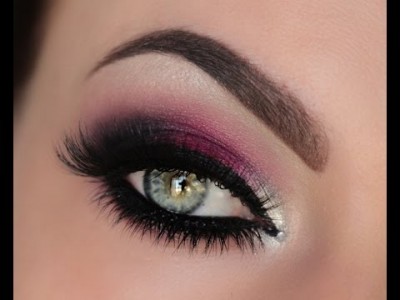 When going out for a night on the town channel your inner punk and rock the night away. Start by dressing head to toe in leather or black velvet. Add a little personal flare by making slashes in your pants to create a sort of grunge look; if you don't want to wear pants, grab a black mini skirt and put some ripped black tights on underneath. Pair either of these choices with black studded boots and you'll be the hit of the party! Tone on tone colour is huge this year so add a little fun to your punk look by doing black matte nails with a French tip but instead of using white for the tip, use a shimmery black!
Take these tips and you are well on your way to being a fashionista for the New Year!